Inquiries: matty_callahan@hotmail.com
At our 314 Central Street location in downtown Gardner, Massachusetts, we have a full service hobby retail outlet and complete workshop capable of performing a variety of tasks to help our customers achieve prototype realism.
We perform just about any function you desire from complete customizing for prototypical accuracy to resoldering a loose casting. We can and do:
Repair loose or detached brass castings
Fabricate missing parts or modify existing castings
Repair metal damage such as dings or soldering imperfections
Regear and remotor using NWSL gears, gearboxes, and motors
Install lighting, constant intensity, LEDs or markers
In addition to repairs and modifications we also perform all painting tasks:
Repair damaged paintwork
Repair weathering
Do complete ground-up paintwork
A typical locomotive would undergo the following:
All damaged or missing parts are replaced
The unit is test run to insure that it runs properly
Corrosion or solder flaws are beadblasted
The unit is dismantled and placed in an ultrasonic bath to ensure the cleanest possible finish
All parts are baked except for plastic parts and drivers
The unit is reassembled, lettered, and sprayed semigloss
Windows, coal load, kadees are installed
At the client's request we can also provide such options as Ultraflat finish, weathering, and constant intensity lighting
Before shipping all units are test run and adjusted to perform as well as or better than when we received them
All custom airbrush painting and repairs are done in-house and because we are a family-owned business we take great pride in our work. Custom airbrushing is done by Matt Callahan who has been servicing our customers for over twenty years. All paint jobs are very professional and meticulous down to the smallest detail and done at very reasonable rates.
Please feel free to call us for a quote. Of if you are in town, visit us at our Hobby Shop at 314 Central Street, Gardner, Mass. We will be glad to give you a personal tour of our paint and repair facility. Store hours are from 10:00 to 6:00 Monday through Friday, 10:00 to 4:00 on Saturdays. Brass is by appointment only, so please call in advance. I have been a model railroader for thirty years and I can relate to your needs. It will be my pleasure to assist you in achieving your prototype modeling needs.
Below is a Frisco 4-8-4 Which we painted for one of our Customers.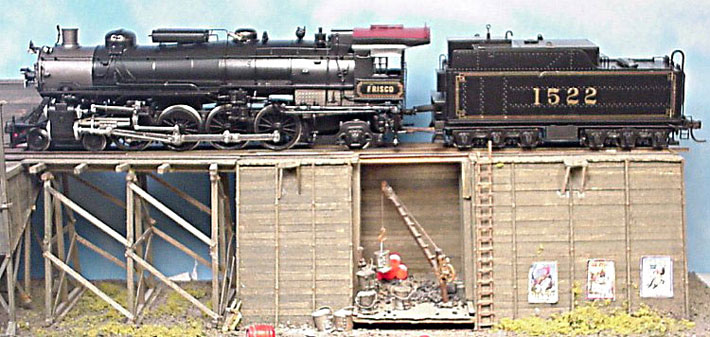 Below is an example of a Western Pacific Alco S2 which we painted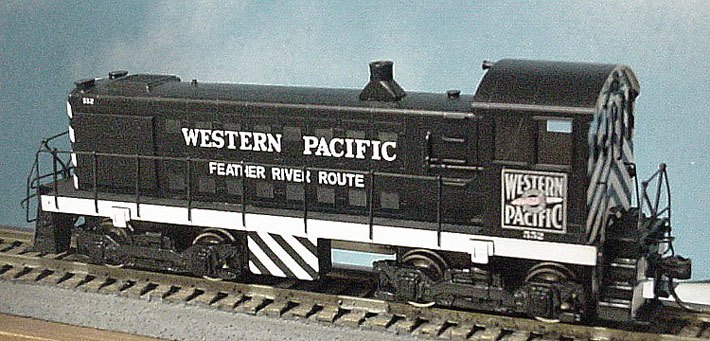 Below is an example of a Burlington S4 which we painted and lightly weathered.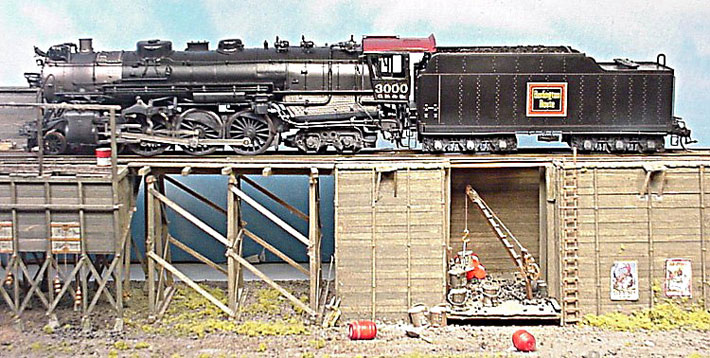 Overland UP P77